Description
Tech Spec
Reviews
Software
Wired and Wireless
Equipped with ultra-fast 2.4G wireless transmission technology, this keyboard is more stable and reliable, the transmission distance is up to 10 meters(approx 30ft). Also, comes with a detachable USB cable, you can easily charge the keyboard as well as shifting to wired mode per your needs..
87 Keys Design
The compact 87-keys space-saving and ultra-thin mechanical keyboard design frees up a workspace on your desk, makes you feel more comfortable. Portable design, easy to bring to any places you need.
Ergonomic 8° Angle or Add a Pad Foot
The tested comfortable Ergonomic 8°angle might not meet every users' need, so we give them other options to choose from. Add a magnetic pad foot or not, is up to your definition of comfort.
| | | | | | |
| --- | --- | --- | --- | --- | --- |
| | | | | | |
| | RK61 White | RK84 White | RK71 White | RK68 White | RK87 Wihte |
| Keys Layout | 61 keys | 84 keys | 71 keys | 68 keys | 87 keys |
| Connection | Bluetooth (3 devices) | 2.4Ghz + Bluetooth (3 devices) | Bluetooth (3 devices) | Bluetooth (3 devices) | 2.4Ghz Wireless |
| Backlight | Blue | RGB | RGB | Blue | RGB |
| Switches | Blue | Brown | Brown | Brown | Brown |
| Size | 289*103*39mm | 315*125*39mm | 330*102*37mm | 309*103*39mm | 360*135*39mm |
| Weight | 0.50kg | 0.79kg | 0.64kg | 0.60kg | 1.10kg |
| Battery Capacity | 1450mAh | 3750mAh | 1000mAh | 1450mAh | 1850mAh |
| Software | ✓ | ✓ | ✓ | ✓ | ✓ |
Features
Support 3 sets of macro recording function: FN+Ctrl+Q/W/E
8 kinds of RGB backlight mode cycle switching
Support 9 sets custom backlight modes
The keyboard will be in a wired mode when connecting with USB cable and receiver at the same time. ( wireless/wired mode can be shifted automatically)
Brightness control easily: Press FN+"↑" to increase the brightness, click FN+"↓" to decrease the brightness
Smart power saving mode: Sink-87 will turn into sleep mode if no operation on the keyboard for 3 minutes
Smart wake up mode: You can press any keys to wake it up
Design
Dimension
14.3 x 5.4 x 1.6 inches(36.4*13.7*4cm)
Key Life
>50 million times
Operating System
Windows XP/Win2000/Win7/Win8/Win10/Mac
Battery
Built-in 1850mA lithium battery
Keycap Type
ABS Double Shot Keycaps
Interface Type
2.4G Receiver or USB Port
Package Included
1 x Sink-87 mechanical keyboard
1 x Receiver
1 x Removable USB cable
1 x User Manual
THis is too good for 5 stars i am sorry
i have not bought this keyboards i just do not think it is fair to judge a keyboard by one singular review that sais it is 5 stars.also i am a 82 year old woman so you cannot suee me.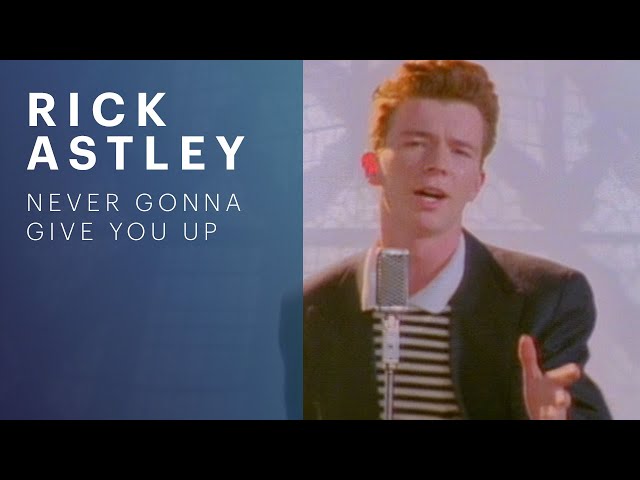 Great mech for the price
Update: After almost a full year the keyboard is still performing like new for me. I've only needed to plug it in to charge maybe once a month, all the keys are perfectly responsive, all colors illuminate on all keys, and I can find nothing to complain about. Indeed, I'm not sure whether it's because I've acclimated to the feel of this keyboard or because the switches are getting broken in, but I find typing on this keyboard effortless and highly enjoyable. I suspect the people complaining about bad battery life are overcharging. I never leave mine plugged longer than overnight.
Original review: This keyboard's Outemu Brown switches produce a more obvious tactile bump than the Cherry MX Browns on my Das Keyboard at work, and so require slightly more pressure to activate. That's not to say these aren't still light touch keys, though. I can still type on them at a normal speaking tempo without bottoming out on my keystrokes. They require noticeably less force to actuate than my wife's Cherry MX Speed Silvers on her Corsair K70. At the moment, these Outemus make the tactile bump in the Cherry MX Browns at work feel almost accidental by comparison (which I've always experienced as more of a vague scrape than a tactile bump anyway). We'll see whether that's still true after a couple months' break-in. (Edit: After 3 months, the tactile bump is still significantly more pronounced on the Outemu Browns than on Cherry MX Browns. Edit 2: After 7 months, the tactile bump is still plainly present, although it never draws my attention unless I'm actively considering it.)
The lighting effects in this keyboard are trippy. You can cycle through lighting modes and record macros using key combinations, but the software downloadable from the rkgaming website makes customizing easier. When you go to download the software, DO NOT use Google Translate, and do not click the English flag. The file host's download link will not appear on Google's translation. Just Ctrl+F and search for 键盘驱动 on the rkgaming home page, then find Sink87G on the resulting page. That takes you where you need to be.
This keyboard seems well-assembled. There are no dead LEDs, none of the stabilizers seem misaligned, and all of the keys are responsive. Using the ripple lighting effect, battery capacity is plenty. I've had this keyboard on a single charge for about a month so far with usually around 1 - 4 hours per day of use. I had to send my first keyboard back as defective, but Amazon's generous return policy and Prime shipping ensured I eventually got a working keyboard. Just bear in mind at this price, you might have to play a bit of quality control. Just be patient, and you'll end up with a nice mech keyboard for 1/3 or 1/4 the cost of more boutique keyboards at similar quality.