If you are looking for a perfect wireless 75% gaming mechanical keyboard, the Royal Kludge RK84 is one of the best wireless 75% mechanical keyboards out there.
RK MECHANICAL KEYBOARD
ROYAL KLUDGE keyboards are designed with clearly-defined edges and corners for a sleek, streamlined appearance. Combined with aerospace-grade metal panels, RK keyboards are a perfect fit for the most high-tech desktop setups.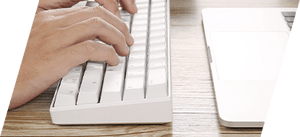 RK61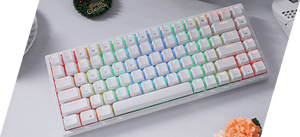 RK84
RK96
FREE STANDARD SHIPPING
On all orders within the continental United States
30-DAY RETURN POLICY
Return your order within 30 days. No questions asked.

ONE-YEAR LIMITED WARRANTY
Products will have a one-year warranty period.