Great
I bought this keyboard because I love to play video games and my old keyboard stopped working my friend told me about this keyboard and I bought it and I think it was one of the greatest decisions I've made in my life
RK61 60% Wireless Mechanical Keyboard (Single Color Backlit)
i dont understand why i have only 1 rgb color(blue)
RK61 60% Wireless Mechanical Keyboard (Single Color Backlit)
Can u use this keyboard on xbox series S
Description
Switch Comparison
Tech Spec
Reviews
Software
Hot-Swappable Switch
Hot-swap PCB allows you to replace 3 pins/5 pins switches freely without soldering issue. Enjoy the fun of making your own unique keyboard.
Triple Mode Keyboards
Wireless mode with stable Bluetooth 5.1 chipset, hassle-free 2.4Ghz dongle plus USB-C wired mode set no limits about your keyboard connection. The RK61 is best to fit smartphone, laptop and tablet.
Mini Portable Size
11.5 X 4 inches mini compact size plus 0.5kg lightweight frame, portable for carrying outside for working or entertaining not only for indoor use. The RK61 is compact while offering convenient access to all the essential multimedia and function keys through the combination of key presses. 
Check here for key combinations.
RK61 White
RK84 White
RK71 White
RK68 White
RK87 Wihte
Keys Layout
61 keys
84 keys
71 keys
68 keys
87 keys
Connection

2.4Ghz + Bluetooth

(3 devices)
2.4Ghz + Bluetooth (3 devices)
Bluetooth (3 devices)
Bluetooth (3 devices)
2.4Ghz Wireless
Backlight
Blue
RGB
RGB
Blue
RGB
Switches
Blue
Brown
Brown
Brown
Brown
Size
289*103*39mm
315*125*39mm
330*102*37mm
309*103*39mm
360*135*39mm
Weight
0.50kg
0.79kg
0.64kg
0.60kg
1.10kg
Battery Capacity
1450mAh
3750mAh
1000mAh
1450mAh
1850mAh
Software
✓
✓
✓
✓
✓
Choose the keyboard switch that's right for you
RK Red
RK Blue
RK Brown
RK Low Profile Red




Operation Style
Linear
Clicky
Tactile
Linear
Operating Force
40g
60g
55g
40g
Actuation Point
2.0mm
2.3mm
2.0mm
1.2mm
Total Travel Distance
4.0mm
4.0mm
4.0mm
2.5mm
Life Span (Keystrokes)
50 million
50 million
50 million
50 million
Sound Level
Quiet
Clicky
Gentle
Quiet
Suitable For
Office/Gaming
Typist
Midway (Office/Gaming)
Office/Gaming
Gallery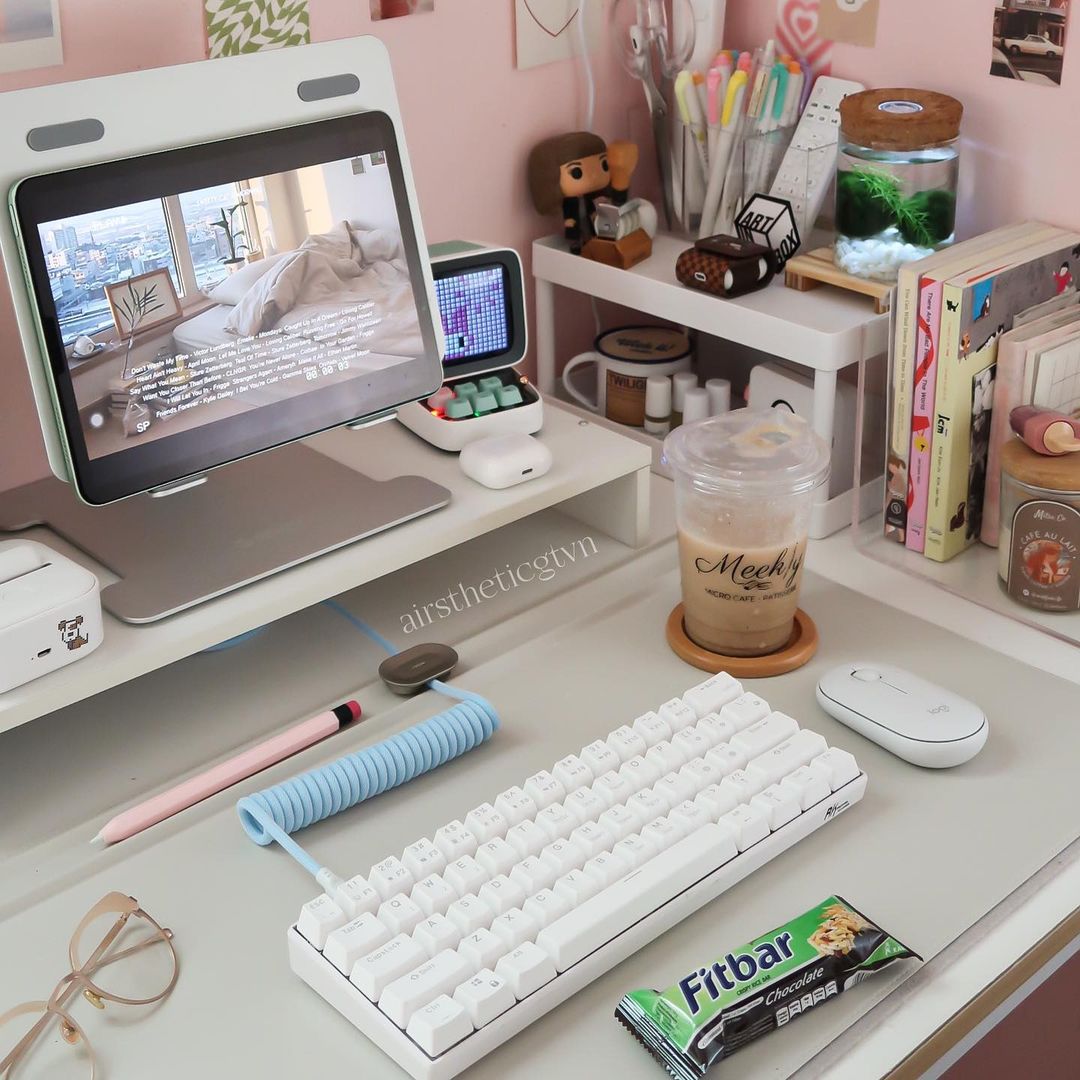 Credit@cozyleafs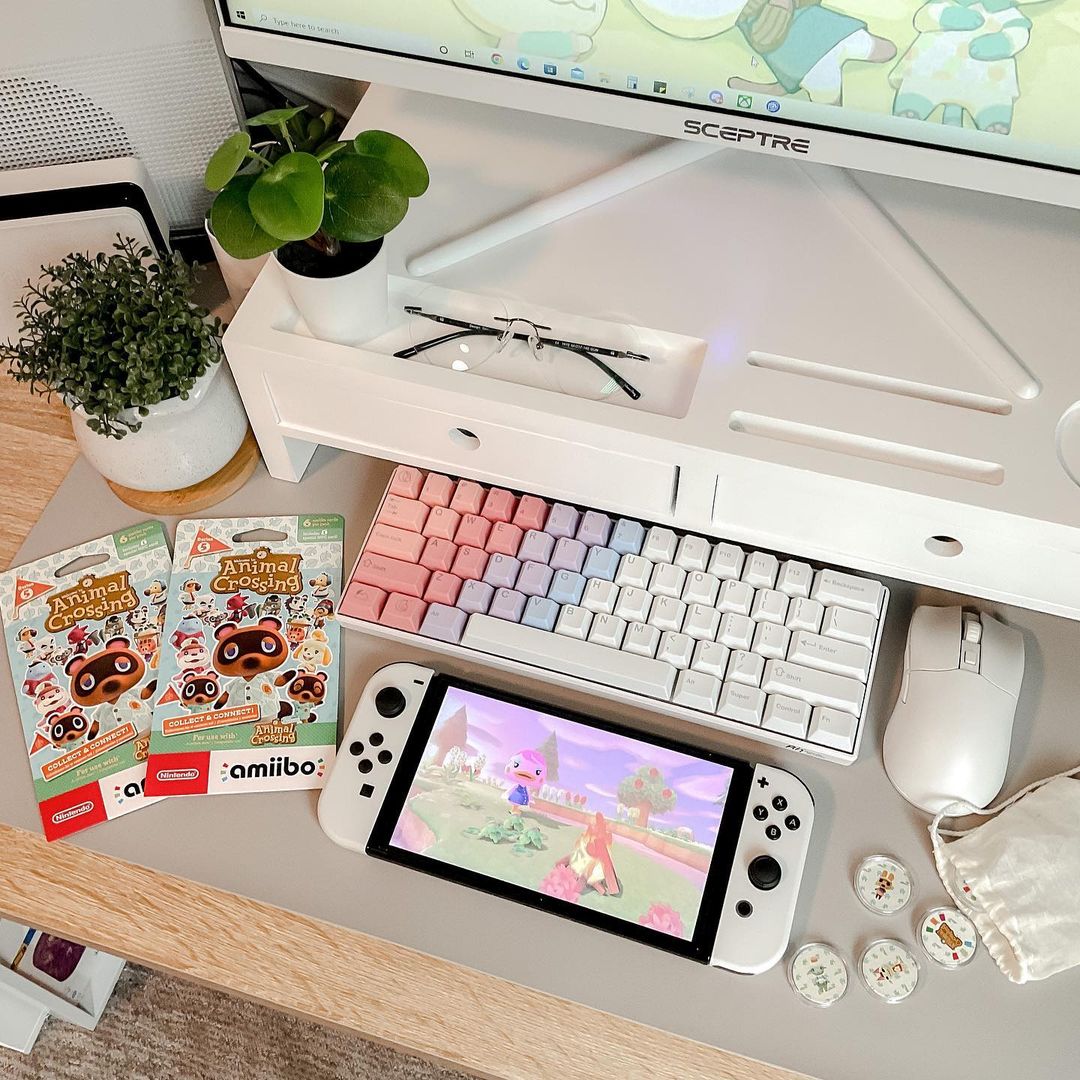 Credit@cosychey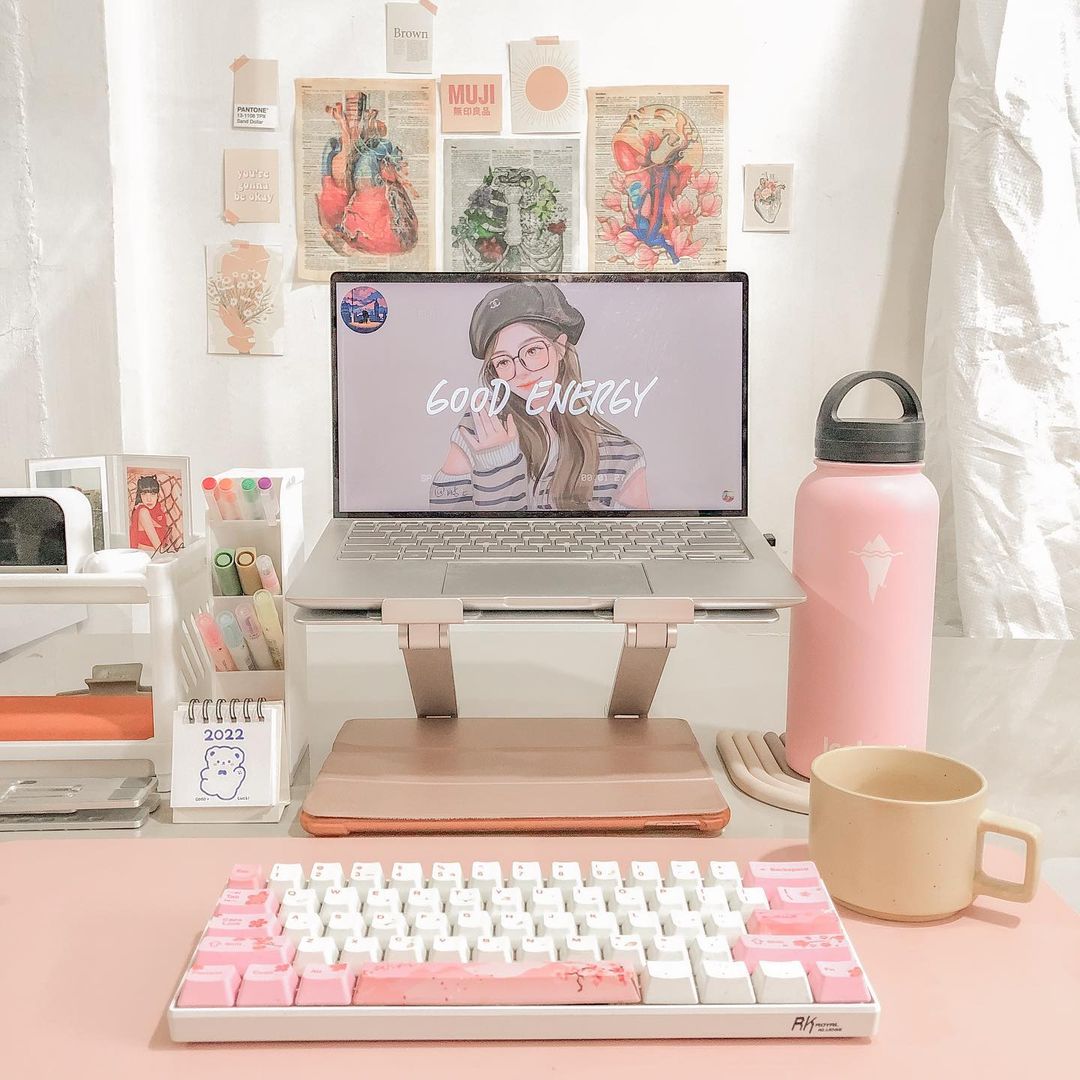 Credit@gardenofeevee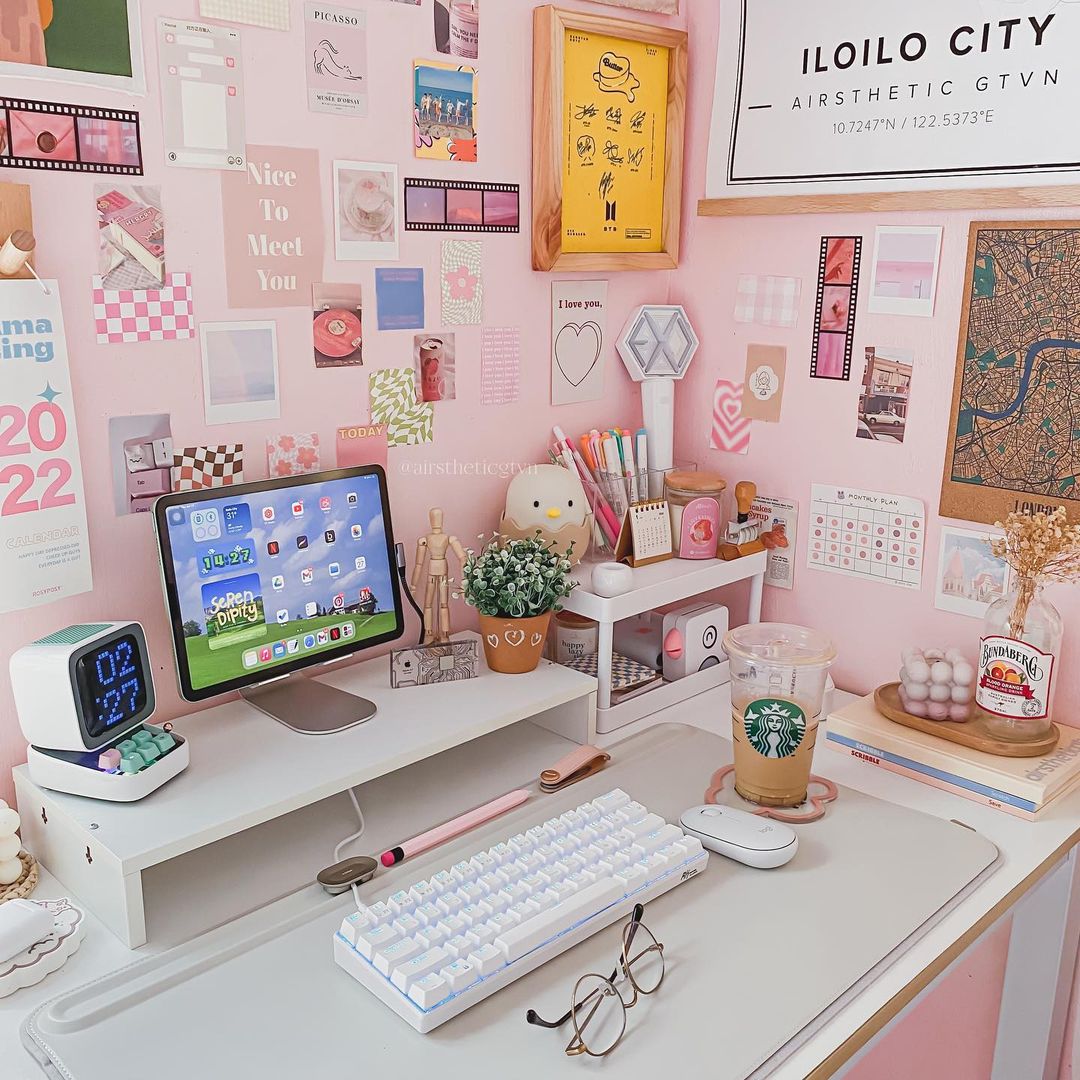 Credit@kayleens_coffee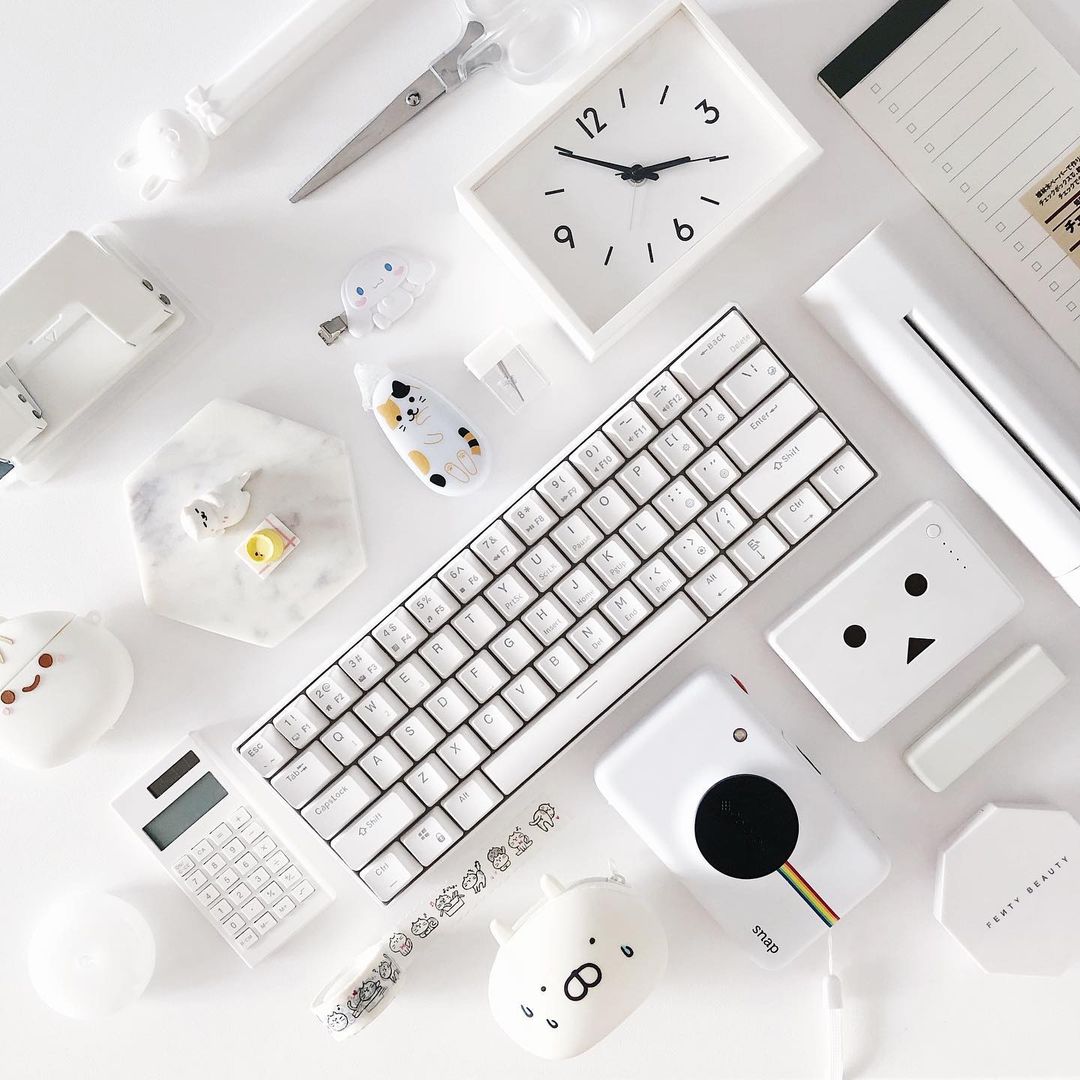 Credit@cosychey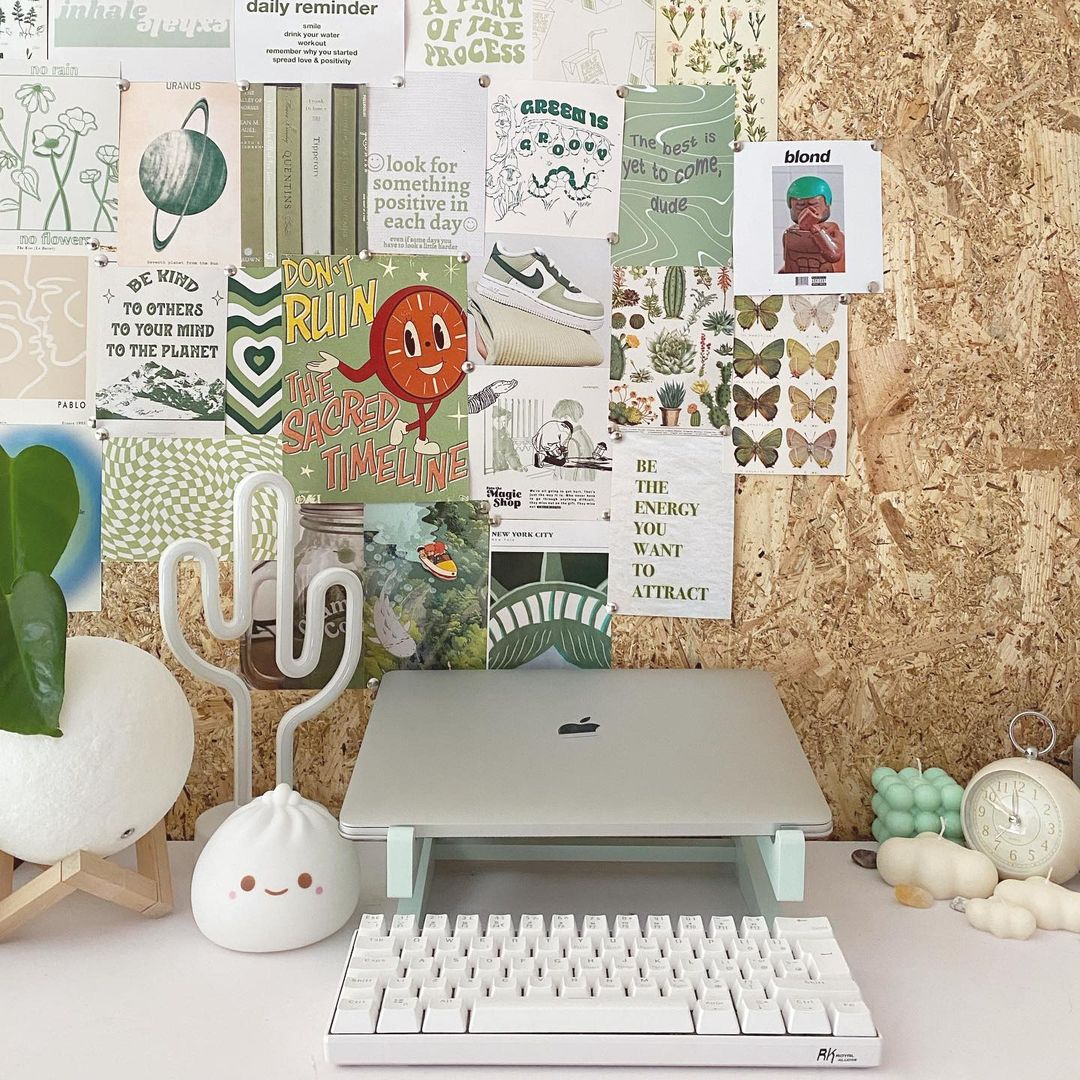 Credit@cozyleafs
Great
I bought this keyboard because I love to play video games and my old keyboard stopped working my friend told me about this keyboard and I bought it and I think it was one of the greatest decisions I've made in my life
RK61 60% Wireless Mechanical Keyboard (Single Color Backlit)
i dont understand why i have only 1 rgb color(blue)
RK61 60% Wireless Mechanical Keyboard (Single Color Backlit)
Can u use this keyboard on xbox series S
Features
Ultra-Compact Bluetooth Mechanical Keyboard
10 Hours Battery Life
Soft Response of Red Switches
Compatible for Multi-Device Connection
60% Compact Minimalism Layout
Design
Switch arrow key function
FN + Enter
Switch secondary 6 functional key
FN + Left Ctrl
Dimension
11.4 x 4 x 1.5 Inch
Keycap Type
ABS Double Shot Keycaps
Operating System
Windows XP/Win2000/Win7/Win8/Win10/Mac/IOS/Android
Note
Spacebar backlit will flash 3 times while charging, 5 times shows it's fully charged.
Package Included
1 x RK61 mechanical keyboard
1 x Removable Type-C cable
1 x User manual
Great
I bought this keyboard because I love to play video games and my old keyboard stopped working my friend told me about this keyboard and I bought it and I think it was one of the greatest decisions I've made in my life
RK61 60% Wireless Mechanical Keyboard (Single Color Backlit)
i dont understand why i have only 1 rgb color(blue)
RK61 60% Wireless Mechanical Keyboard (Single Color Backlit)
Can u use this keyboard on xbox series S